Youth Climate Lab is a global organization that accelerates youth-led climate policy, projects, and business ideas. Since our inception in May 2017, we have worked with 30+ partners around the globe to design and pilot projects that have reached thousands of young people in over 35 countries.
Young people shake things up and drive action beyond the status quo.
We design, pilot and scale projects that empower and support youth under the age of 30 to unleash their creativity and innovation into creating the futures they want. Because, youth - particularly those on the front lines of climate impacts - can and must be part of the solutions. And, we to equip youth with the skills and opportunities to do so.

This means not only bridging the gap between what is needed and what is available, but exploring how to unleash new ideas, foster innovative partnerships and make space for youth to lead the way with climate justice at the forefront.
We focus our work on two areas with high impact potential: climate policy and climate entrepreneurship.
We need young people drive change at both top-down and bottom-up levels.
We are working to achieve a world where youth are engaging, participating and influencing climate policy processes at the highest levels, while creating and scaling community-driven innovative solutions.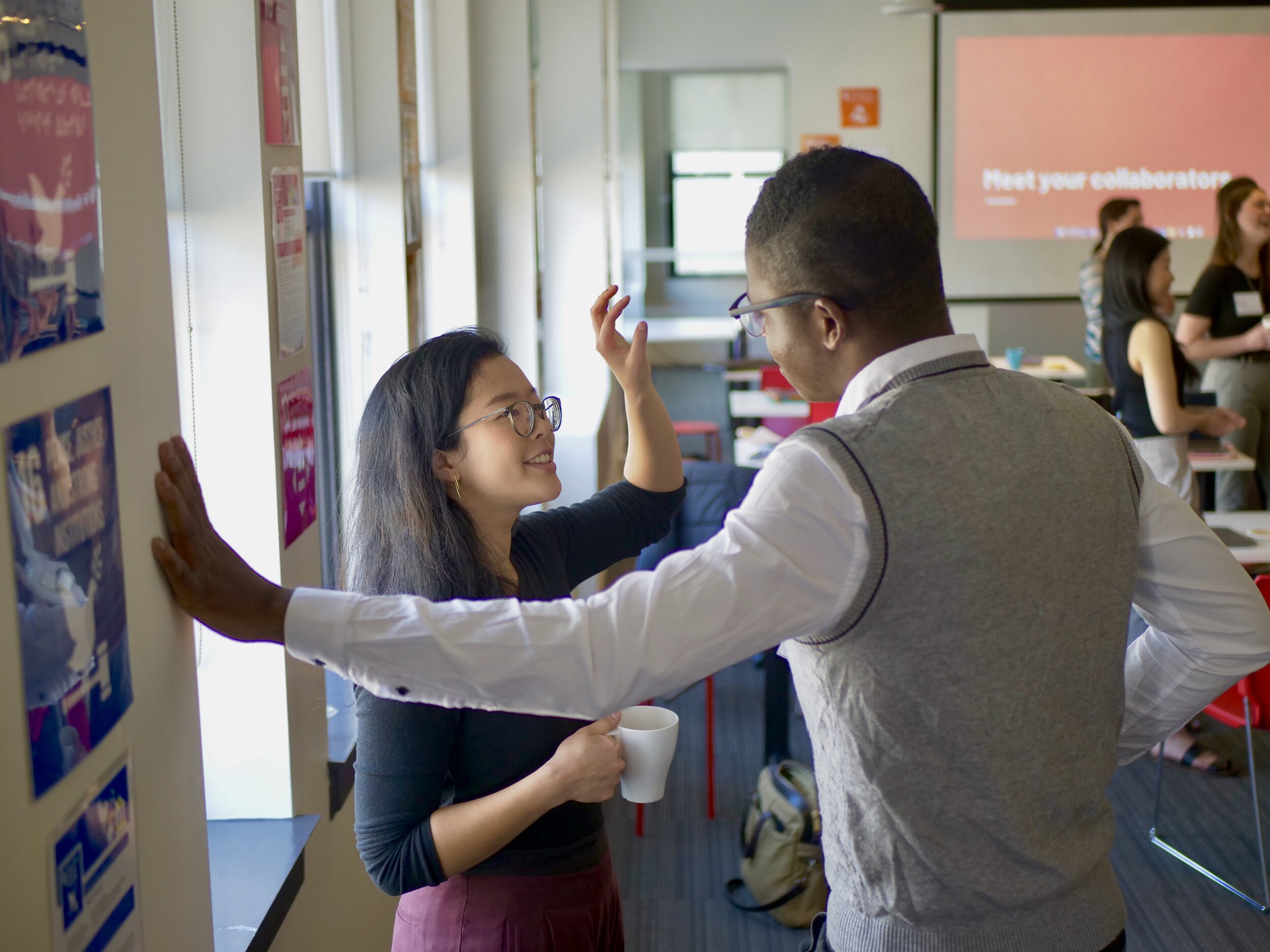 Our team is dedicated to…
promoting social and environmental justice, advocating for intergenerational and intragenerational equity, and amplifying the efforts of those on the frontlines, often women and girls, who are disproportionately affected by climate change.
Want to see our values in action?
Click here to see our projects.
IN ADDITION TO OUR TEAM, WE ARE
SUPPORTED BY OUR BOARD OF DIRECTORS